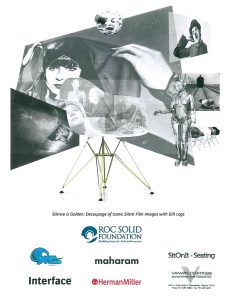 Roc Solid Foundation
builds hope for children fighting cancer by providing ways for them to temporarily escape the burdens of doctors appointments and treatments through opportunities to do what they do best - play.
Solid Support builds hope for families dealing with the unimaginable circumstance of their child being diagnosed with cancer.
Play It Forward includes the 100+ custom playsets we've constructed in the backyards of children fighting cancer throughout the Southeastern U.S., as well as Room Remodels and iPad Projects.

Virginia Ship Repair Association
On behalf of the VSRA Staff and Board of Directors, please accept my utmost appreciation for your support of our 3rd Annual VSRF Ship Repair Race Night at Langley Speedway. With over 500 VSRA Tickets collected at the gate, and more than 40 participants in our SkyBox, participation made this event the best Race Night to date! Sponsors for this event handed out race trophies and set up promotional booths to advertise their products, and our industry as a whole, to the crowd of over 1,000 race fans.
Please extend the appreciation of the Association, as well as my personal gratitude, to Mr. Edwards for dedicating his time to helping others find a career in the Ship Repair Industry.